Director
Cassia Cramer, a Columbus, Ohio native, is a performing artist, Dance instructor, studio owner, choreographer, entrepreneur, and the director of a 501(c)3 dance company. Ms. Cramer attended Point Park University where she exclusively studied the performing arts with a concentration in modern dance. Ms. Cramer also holds a Master's in Business Administration with a concentration in Finance from Strayer University where she graduated with honors.
Ms. Cramer founded Seven Dance Company in 2010 and received 501(c)3 status for Seven in 2011. Seven has been serving the community through the performing arts in various ways. Seven has created a home for Columbus artists and an environment for them to thrive, create, pursue, and build their artistic visions. Most recently Seven Collaborating with an OSU Astrophysicist to create "Song of the Stars". This collaboration was formed to reach audiences of science, dance, and curiosity. The fusion created an atmosphere of learning and creativity which caught the attention of Cosi, OSU, PBS, and our local community. "Song of the Stars" Premiered at the Capital Theater and has since been seen at COSI, Lima City Schools, Gateway Film Center, and PBS nationwide. Ms. Cramer has been recognized in 614 Magazine, Columbus Alive, The Columbus Dispatch, City Scene, and Good Day Columbus for Seven Dance Company's accomplishments. "Song of the Starts" also received the "Maria" award at the Escape Velocity Film Festival. The award cited the innovative blending of science, dance, and film. Ms. Cramer is striving to take Seven Dance Company to places that dance has not gone before blending unique experiences seen through the vision of artist.
In 2012 Ms. Cramer founded Seven Dance Academy which provides classical dance training to aspiring dancers ages 2-adult. Seven Dance Academy students are offered a ballet based curriculum with strong jazz, modern, contemporary and tap training.
As a current performer, choreographer, artist, teacher, and studio owner Ms. Cramer is always excited to share her love for dance and experience with others. Engaging professionals and students in thought provoking movement that challenges them mentally and physically is a quality that Ms. Cramer possesses and wishes to continue to share.
Ms. Cramer also sits on the Board of Directors of OhioDance. OhioDance is a 501©3 Not for profit company that works diligently to advocate at every level of government and in every community about the impact dance has on the state's economy, and also the impact it has on quality of life and educational attainment.
Tap & Jazz
Colleen began her dance training at Lyn's Academy of Dance in Elida and The Dance Centre' in Wapakoneta.
Colleen holds a degree in dance performance/ choreography from Hope College in Holland, Michigan. She has danced with Michigan's only tap and jazz company, InSync' Dance Theater with whom she performed in Chicago Tap Theater's "Tidings of Tap" as a guest artist.
Colleen has worked with American Dance Training Camps in Chicago and Wisconsin as a contemporary instructor and assistant director. She has experience teaching with several dance studios in Ohio including Lyn's Academy of Dance, Kim Hohman's DanceWorks and of course, Seven Dance Academy. She worked as the director of Lima Senior High school's dance program before moving to the Columbus area in the fall of 2012. Colleen has also taught with Very Special Arts Ohio, a grant program that brings dance into schools for the developmentally disabled. Colleen enjoys working with students of all ages and levels.
Colleen has a vast background in competition choreography and judging. She has judged for 3 years with OnPoint National Talent Competition, "America's Ultimate Competition".
In 2010 Colleen assisted in the founding of Seven Dance Company. In 2012 Cassia and Colleen founded Seven Dance Academy where they are currently teaching. "We are so excited to see all of our dancers grow as artists, they are all so talented!"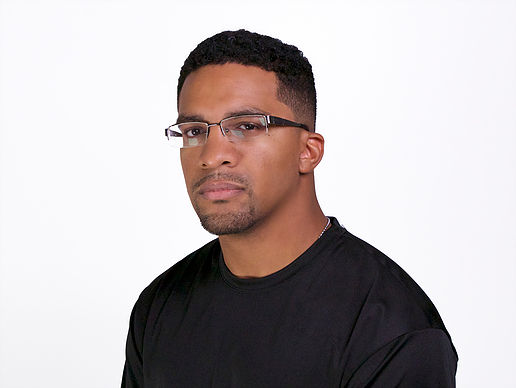 Hip-Hop
A multi-genre instructor, Kenneth Brown has been teaching and choreographing hip-hop, contemporary, swing, modern, jazz, and Musical theater for over a decade. With a variety of performance, choreography, and instruction credits, he has now been sought out for master classes and profiled in a documentary film for his unique, expression-forward approach to dance instruction.
Ballet, Contemporary, Jazz, Lyrical, Tap
Teresa Catterlin has obtained her B.F.A in Dance from The University of Akron. She has performed in Luminosity at Cedar Point where she also had the opportunity to dance for the Lebron James Family Foundation with Lebron, J.R., Jordan Sparks, and Usher. Teresa has performed with Exhale Dance Tribe, the Electric Parade in Florida, Neos Dance Theatre, The University of Akron's Dance Company, Spring Into Dance, and Choreographers' Workshop. Teresa also performed as the young Emily in Front Page Flo. Teresa has choreographed for The University of Akron's Choreographers' Workshop and Spring Into Dance. Two of her pieces were selected to be presented in The University of Akron's Dance Company's performance. These two works, Dipendenza and Creatures of Habit, were also chosen by the faculty to be adjudicated at the American College Dance Association. Teresa has also had the opportunity to teach at locations such as The University of Akron's Dance Institute. Continually, she has had the honor to be awarded the 2015 dance award recipient at The University of Akron for the enhancement of dance, and the James P. and Maureen C. Kovach Scholarship for the performing arts.
Ballet & Creative Movement
Faith Chester found her passion for dance at a very young age. Faith pursued training throughout Central Ohio in the versatile dance styles with a focus of Ballet, Contemporary, and Modern.
Faith's experience lead her to join Pre-professional and professional dance programs. In 2017 she spent 3 months in Brazil for a high intensity ballet program. Faith is a current Company member with Seven Dance Company and Como. She has performed in a multitude of productions, a few being, "A Nutcracker Variation", "Romeo and Juliet", "The Nutcracker", "Matchgirl", and original works from choreographers across the country. In collaboration with The Cultural Arts Center, Faith Choreographed for Art Projects "Sight and Sound" and "I Felt You Paint".
Faith strives to provide her students with an environment to grow and learn in both the technical and emotional sides of dance.
Faith looks forward to sharing her love and knowledge of dance with Seven Dance Academy!
Karis began her dance training at The Dance Centre' in Wapakoneta at a young age in which she studied Jazz, Contemporary, Ballet and Tap. As her passion for dance grew, she joined The Dance Centre's competition team, where she was a member of their senior and senior elite companies throughout middle school and high school. During high school, Karis was also co-captain of her high school's dance team where she would choreograph routines and assist in try-outs.
After high school, she went on to study Communication and Human Resources at Bowling Green State University. While there, she was a member of BGSU's Dance Team where she performed all styles of dance at every home football and basketball game. Karis was selected each year to be a dancer on their National's dance team, where she competed in Universal Dance Association College Nationals in Orlando, Florida.
Throughout college, Karis was also a member of BGSU's University Dance Alliance in which she would choreograph & perform pieces for their Spring and Fall Showcases. Karis also had the opportunity to be an instructor for Universal Dance Association where she would travel throughout the Midwest to teach middle school and high school-aged dancers, as well as evaluate and critique performances.
Karis is looking forward to working with some of the energetic, younger dancers and will be teaching Ballet, Jazz, Hip-Hop and Acro on Tuesday nights.
Jazz & Hip Hop
Dallas started dancing at a local dance studio, in Nashville, TN, at the age of 3 years old. By the time she turned 5 she had been encouraged to make a transition to the competition team, and thus started her competitive journey in the dance world. Growing up she spent her summers in dance camps around the Nashville area, including The Nashville Ballet's summer camp. She has taken from choreographers including, but not limited too, Brian Friedman, Sonya Tayeh, William Wingfield, Mia Micheals, Andre Fuentes, LaurieAnn Gibson, Melody Lacayanga, Marissa Milele, and many more. She was fortunate enough to be awarded a dance scholarship in jazz from Melody Lacayanga at the LADF Dance Convention. Her dance training got taken to an international level when she traveled to Bari, Italy for 10 days to take, and perform, with teachers from around the world as part of the World Dance Movement. At the age of 15 she was chosen to perform in a piece choreographed for Nashville School of the Arts by Britney Spears' choreographer, Andre Fuentes. At the age of 16, as a student at Nashville School of the Arts, she was the youngest member of the Nashville based contemporary company Found Movement Group. After leaving Nashville School of the Arts, her junior year of high school, she joined the high school dance team; where she served as dance team captain the following year. During her time as dance team captain she choreographed all the routines, chose all music, assisted in music mixing/editing, assisted in dance team tryouts, and helped plan/lead the yearly dance team clinic with local elementary aged students. During her time in college she minored in Theatre Arts with a concentration in dance. Her senior year of college she was able to be a part of the small, intimate, dance composition I and II(choreography) classes, where she eventually held auditions for her original piece to be featured in the end of the year composition show. Dallas has extensive experience and training in ballet, pointe, jazz, modern, lyrical, contemporary, hip hop, and even some experience teaching latin styles such a bachata and salsa.
Musical Theater
Elenya Stephani found her love for dance at the age of 3 years old, starting dancing at a local studio in Cincinnati, OH. She was taught ballet, tap, jazz, lyrical, acro, modern, and musical theater. In the fourth grade, she was accepted into the School for Creative and Performing Arts. While there, she studied intensive dance in ballet and modern and creative writing with a focus of poetry all the way until she graduated from high school. Elenya has had the opportunity to dance in Italy and study with an Italian Dance Company as well as having been the choreographer for several musicals around the Greater Cincinnati area. Some of these musicals include; The Little Mermaid, Fiddler on the Roof, Seussical the Musical, and Man of LaMancha. Elenya is currently pursuing a degree of Strategic Corporate Communication and a minor in Dance at Ohio Wesleyan University, she is also the President of OWU Rhythms, the tap club, and the Vice President of Terpicorps, the dance club. She found her love for teaching dance, and can not wait to share what she has learned to those who share the same passion of dance.
Creative Movement, Ballet, Lyrical, Modern
Teddi Vargas, originally from Central New Jersey, began dancing at the age of 3 years old. Teddi has training in Jazz, Modern, Contemporary, Ballet, Tap, and Musical Theater. She has trained at various studios in the NY/NJ area such as Center Stage, The Dance Factory, Allstar Dance Academy, Broadway Dance Center, and Steps on Broadway. Once she reached high school, she joined color guard, an activity she is continuously passionate about to this day. Some of her most recent professional color guard notes include performing with the Phantom Regiment Drum and Bugle Corps and The Pride of Cincinnati Winter Guard. Color guard has given her extraordinary opportunities such as performing in the Super Bowl 48 Half-Time show with Bruno Mars as well as performing for Contemporary Color – a color guard live performance and documentary with David Byrne.
As an educator, Teddi was an instructor and choreographer with the South Brunswick HS Color Guard program for 3 years and has spent time working with other various color guards in New Jersey. After moving to Columbus, she very recently started working with other high schools in the area such as Licking Heights and Central Crossing.
Teddi attended Middlesex County College in the dance department for two years. She was involved in the Dance Ensemble from 2015-2017 as both a performer and choreographer. Starting in August, she will be continuing her education at The Ohio State University for her BFA in dance. Teddi loves to encourage others to learn through the art of movement, as it helps those discover new forms of self-expression. She strives not only to help her students find growth as artists, but also as human beings.